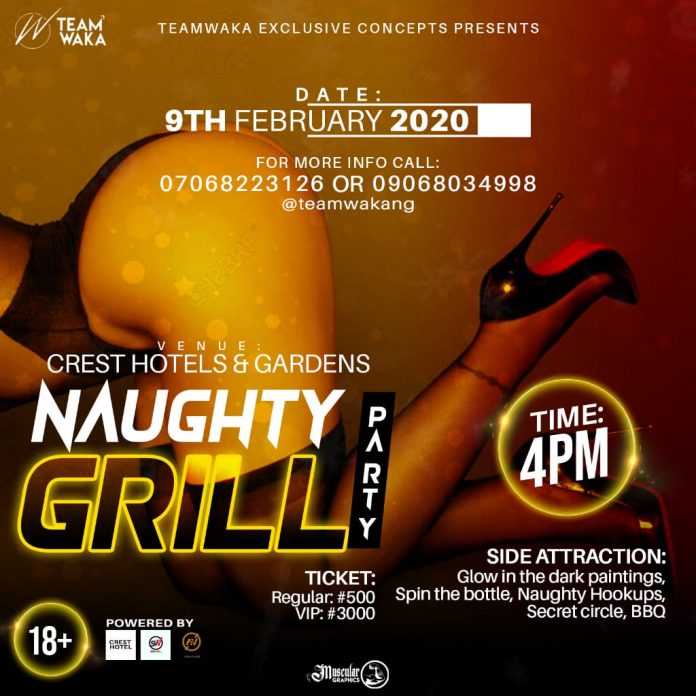 NAUGTHY AND GRILL PARTY HAPPENING LIVE ON THE 9TH OF FEBUARY 2020 @ CREST HOTEL
     
Team Waka Exclusive Concepts Present "NAUGHTY & GRILL PARTY" taking place next tomorrow @ CREST HOTEL by 4pm.
This event is structured to give you maximum satisfaction which include Naughty hookups,glow in the dark painting,Spin the bottle,Secrete circle,BBQ and lots more.
Limited tickets available.
For more info and ticket reservation,call 07068223126 or 09068034998
EXCLUSIVE ISSUES COMING SOON