FORMS are sold for #1000 only AUDITIONGenre of songs love, and Gospel Star Price#350,000 worth recording...
One of WBWP/Wsounds finest multi talented artist SPAK ARMANI is back and better with yet another hit thrilling single he titled "Weekend...
Jos City music sensation, Na'andem releases the long anticipated project 'Dutsen Ceto' (The Album)which was launched late last month. The new project 'Dutsen Ceto' (The...
Abuse is a song written and produced by the C. E. O himself, #DaniAce of AceRecordz with his inspiration drawn...
music alert from the world famous SunnyBlinks. After the released of make way That is already Trending nation wide, Sunnyblinks is yet...
Naija for sale is the second single off the self titled album by the music duo, Kxngshxp (Whiz & Swiss). lt features...
YBNL Boss the one only remarkable OLAMIDE is back with a brand new hit banger tittle "UNITE". He team up with the...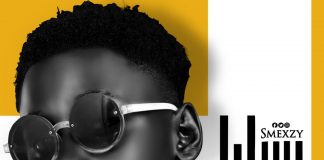 One of Jos-Base favorite most immaculate music maestro, the remarkable Smexzy is here with yet another sick tune tittle "Why" a...
ACE RECORDS presents one of it's very own remarkable SCRATCH with a brand new banger he titled "MONEY" a super amazing nice...
Here comes your favorite one and only Master KG with a brand new hit single "Skeleton Move ft one of the remarkable...
SANJO just hit the town real hard with this super amazing nice piece of tune he tittle "Esther My Lover" a love...
JOGAMA EXCLUSIVE, A must watch!!! Showing on PRTVC (TV arm) on channel 29 and 114 on startimes every Monday 1:00pm – 1:30pm....
SHENZY returns with a super amazing song tittled "MY LIFE" a song for you and yours, a song carefully compiled to thrill...
 Davido's hypeman, Special Spesh, has reacted to the pictures of the chat released by controversial self-acclaimed investigative journalist showing him revealing Davido's...
Soon as you thought is over, Dream House Finest Nature Bee Broke the silent with the new release titled "Change am for Me" to backup his...
One of Jos Lagos base trending artist Promphizy team up with the One and only Jesse Kallamu a top notch A List...