As the Covid-19 Vaccine Public Awareness, Vaccines safety and effectiveness campaign comes to a close, Comrade Friday Bako, with support from MacArthur Foundation and the Centre for Information Technology and Development (CITAD) engaged journalist and bloggers in Jos Plateau State on the uptake of the covid vaccine.
Comr Friday Bako, Implementing Partner of CITAD/MacArthur Foundation COVID-19 Vaccine Public Awareness Project, commended Media practitioners in Plateau State for their continuous effort in improving the uptake of the Covid-19 vaccine and for providing 'transformative and reformative' information to the general public that has discouraged fake news and misinformation around the vaccine uptake in the state.
Mr. Bako urged the media to continue to advocate the intake of the vaccine and observance of the COVID- 19 protocols.
"Recall that the global figures of the pandemic as of Tuesday 26th July 2022 stand at 576,590,997 cases and that of Plateau State which is 10,279 confirmed cases, 75 Deaths, and 21 persons on admission. Meanwhile, as of the 3rd to 9th of December 2022, 31 new cases were recorded."
"This goes to show that the effort of the media and other deliberate actions in the course of this project has been able to help in containing the spread to an extent and more people are taking the vaccine."
Speaking on the project so far, Comr Bako said;However , during the course of this project, we realize that most of the people who are refusing to take the vaccine are people who have access to information and the internet. This can be associated with the issue of fake news and misinformation which means that more work and effort are still required."
"So far we have conducted six town hall meetings at all senatorial zones, acted out dramas, placed billboards at strategic points in the state, aired about 24 radio programs, and about a hundred jingles all in an effort to educate the public about the Virus and vaccine." He said.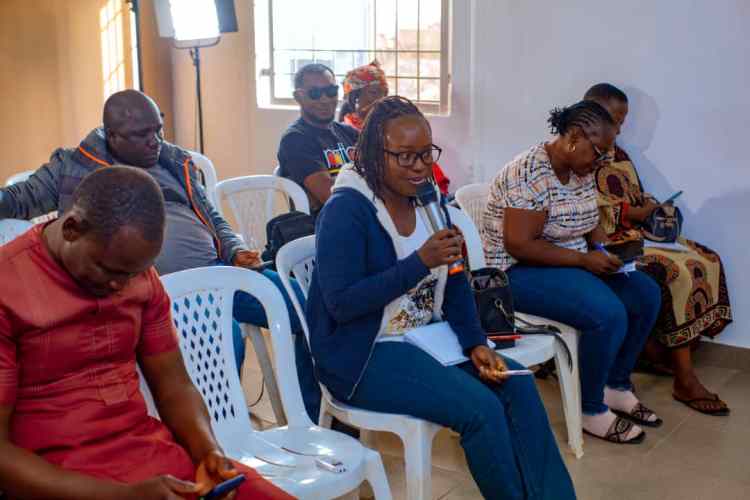 Also commending the efforts of CITAD a Nigerian Non-Governmental Organization and MacArthur Foundation an International Non-Governmental Organization with Headquarters in Chicago, United States, having assisted his campaign in conducting town hall meetings, Radio Programmes for continuous engagement with public health Experts especially those in Vaccine production and other critical stakeholders to increase awareness on the safety and effectiveness of the COVID-19 Vaccines, drama play, Jingles, and banners placed at strategic parts of the State all in an effort to sensitize the public on the safety and effectiveness of the COVID-19 Vaccines and the need to be vaccinated.
He added that although the project is rounding up follow-ups will still be going on as feedback from the ambassadors will still be acted upon.