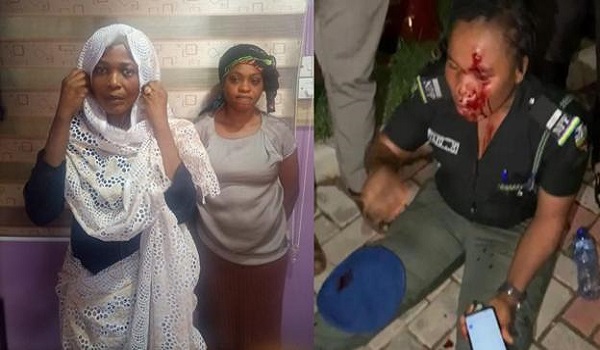 The Inspector-general of Police, IGP Usman Baba, has ordered the prosecution of a legal practitioner and human rights activist, Prof. Zainab Duke Abiola and her domestic staff, comprising the house maid, one Rebecca Enechido, following their assault on a female police officer, Inspector Teju Moses.
The third suspect, a male who is presently at large, is also expected to be apprehended and prosecuted.
The IGP has equally tasked the investigative team to ensure that the fleeing suspect is arrested and made to face the wrath of the law.
The IGP further ordered that the case be properly prosecuted in court; after vehemently condemning Mrs Abiola's grievous assault on the female police officer.
Recall that a video clip showing the female officer on the floor bleeding had gone viral since Wednesday night.
Zainab was reported to have said that there will be no consequences; as she is a friend of the wife of the Inspector General of Police Usman Alkali Baba.
Reacting in a statement on Thursday, Force spokesman, Olumuyiwa Adejobi, said that the Inspector-General of Police has ordered the withdrawal of all police personnel attached to the professor.
The IGP also expressed consternation at the fact that a human rights advocate could violate the rights of another individual.