Barr. Caleb Mutfwang, the candidate for governor of Plateau State, has reaffirmed his commitment to working cooperatively with other state officials to help displaced people return to their original homes. Speaking at the Rwang Pam Township Stadium in Jos for the 2023 Nzem Berom celebration with the theme "The Berom Economy: A Metamorphosis," Mutfwang prayed for a stop to the recent killing spree in the state and underlined the need of ensuring that people can benefit from democratic freedoms.
Mutfwang recognized the historical and developmental significance of the Berom land, emphasized the importance of securing and developing it, and commended the Berom nation for their fortitude and commitment to rebuilding Plateau State. He pledged to work with other leaders to ensure the safe return of displaced people to their ancestral lands, and urged the people to continue in that direction for the greater good of the state.
Mutfwang said a wish to produce and market cultural events like Nzem Berom in order to rehabilitate Plateau State's image as a haven for tranquility and tourism. He thanked the organizing committee for their hard work and expressed his hope that other ethnic groups would draw lessons from the occasion and continue to build on its success. With prayers for their consolation and a stop to the needless bloodshed in the state, the Governor-elect also sent his condolences to the grieving families who lost loved ones in recent attacks.
The Governor of Bauchi State, Sen. Bala Muhammad, also attended the Nzem Berom festival and expressed his delight at being part of the celebration. He praised the hospitality and accommodating nature of the Berom people and pledged to collaborate with Governor-Elect Mutfwang to bring about the desired development in Plateau State.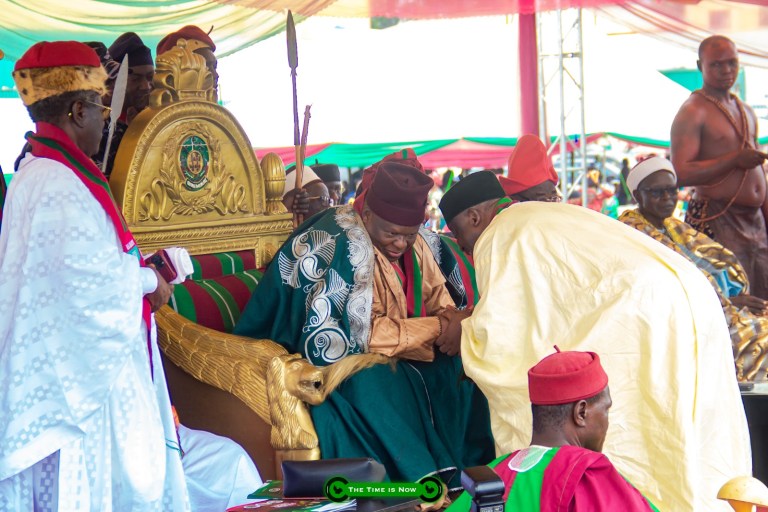 The event, hosted by the Gbong Gwom Jos and Chairman of the Plateau State Joint Traditional Council of Chiefs and Emirs, Da. Jacob Gyang Buba, attracted numerous dignitaries from within and outside the state. Senator Jonah David Jang, Senator Philip Aduda (Senate Minority Leader), and representatives of other traditional rulers were among the distinguished guests. Senator Istifanus Gyang, who also chaired the Main Planning Committee of the festival, welcomed the attendees and expressed hope that the incoming administration would address the prevailing insecurity challenges in the state.
The 2023 Nzem Berom festival provided an opportunity for Plateau people to come together, celebrate their cultural heritage, and unite for the progress and development of the state. With the Governor-Elect's strong commitment to peace and unity, the future looks promising for Plateau State.