Students of Plateau state University, Bokkos stage a Peaceful Protest in the early hours of today at Jos the state capital.
The Protest according to the students is a response to the long overdue ASUU PLASU Chapter STRIKE.
Recalled , that 4wardwego Earlier reported in January that ASUU of PLASU chapter embark on a strike early this year.
The Peaceful demonstration was led by the SUG President of the varsity Comr. Ezekiel Lautei.
The Peaceful demonstration which started at the State House of Assembly, to the old government house an ended at the New government house Rayfield were the students were deny access to.
While in the Old government house the State Commissioner for Higher Education assure the Agrieved students that the state government is on top of the issue and Soon the strike will be suspended.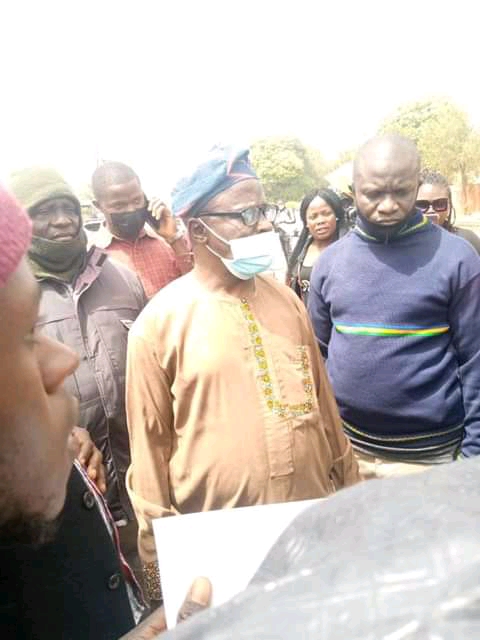 He also said the state government has given an offer to the ASUU Officials a week ago to take it to their Congress and since then the haven't had from them again.
Comr. Ezekiel Lautei while speaking with Journalist says Students are tired of staying at home, and need quick response to the strike .
The students who were in large number, wearing Black and black clothes carrying placard with assertion such as" Education is our right not Privilege, #End ASUU PLASU STRIKE, #We want to graduate , among others.
The students ended the protest with a plea to the state government and ASUU PLASU chapter to find a solution to the ongoing strike. Failure to do so will leave them with no choice than to embark on a different demonstration.