The car wash began in earnest and people were trooping in with their cars Trucks and tricycle.
There was a massive turnup and the cars were neatly and urgently washed
The scenario was lively and appalling
Which was accompanied by music ,dance, joyous faces and interactions among youths that turned up
Friends and family of Benjamin Maiyaki came out to support a brother and a friend.
The car Washing started at exactly 10 am and concluded at 5pm
There was a remarkable response from car owners and tricycles were not left out either
In the course of the #washAcarAndSaveBen
A Gubernatorial aspirant known as Sarpiya Danyaro Dakunun commended the show of love, his car was washed thereafter and donated the sum of #500,000 to support the movement.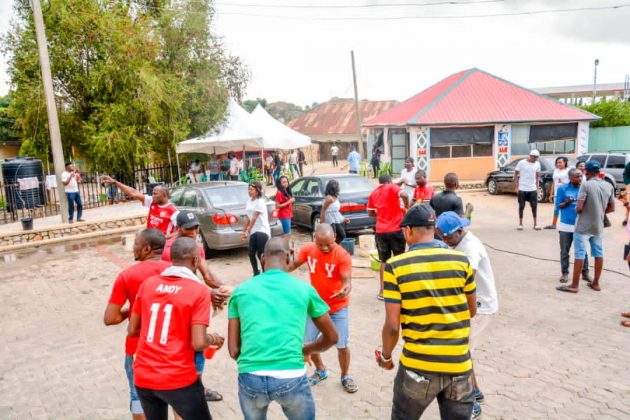 Then came the rain that put the exercise on hold. But it continued after the rain seized till 5pm
The exercise will last for 4days and will be scheduled for
Sunday : 2pm – 5pm
Monday: 9am -4pm
Tuesday: 9am -4pm.
This fundraising endulge able youths to come and support the #WashACarAndSaveBen.