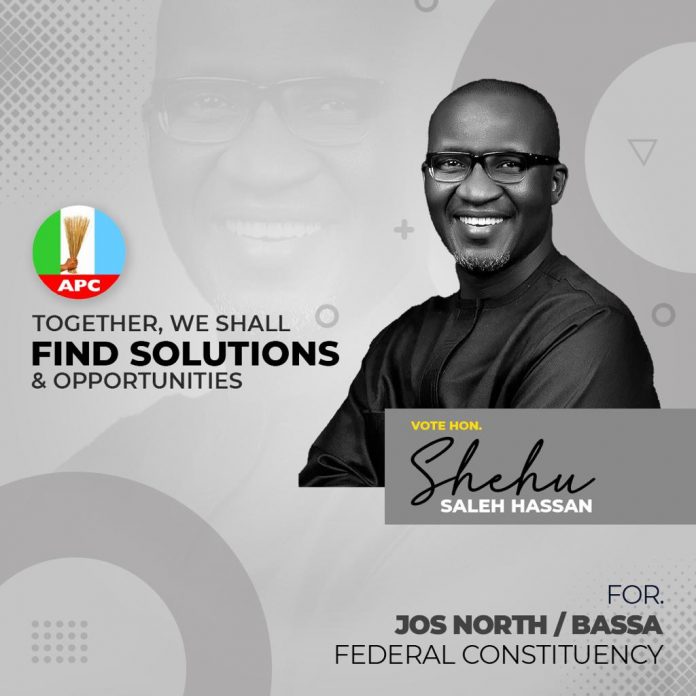 CONGRATULATING THE GOOD PEOPLE OF JOS NORTH/BASSA FEDERAL CONSTITUENCY.
Congratulations fellow constituents of Jos north/Bassa as ones again we are presented with the opportunity to elect a representative in the green chamber of the national assembly.
We all have a very important decision to make.The choice we make will determine whether we build a constituency where progress is the servant of our needs or a constituency where old values and new visions are buried under unbridled growth.We ones again have the opportunity to move not only towards progressive and well developed representation but upwards to a constituency we can all be proud of.Known the well being of this constituency is entirely in our hands.
Over time, we have been electing people with no legislative experience and hoping to get the best representation.This time, we dont have to vote blindly.To get the best representation, we need someone with experience, someone with good working relationship with the leadership of the house, a person with open communication chanel, someone who have the constituency at heart, a problem solver, a good listener.
If the above stated virtues are assimilated, you would agree with me that Hon.Shehu Sale Hassan stands out among other aspirants.He is willing to deliberate , devolop, enact and change laws to promote and better the lives of constituents especially bills that will promote peaceful coexistence and curtail issues of attack in Bassa communities.
I also wish to guarantee fellow constituents that Hon.Shehu understands the needs of the people and will communicate that through the legislative process.I strongly believe that he will run an all inclusive legislation with electronic and physical suggestion box as well as constituency offices in both Jos north and Bassa LGA.
I urge the people of Jos North and Bassa to have confidence in Hon.Shehu Sale Hassan and vote for credibility.Lets have unity of purpose in the choice we are about to make.
I also wish to remind us that we can only make this a reality by giving him our mandate, we call on constituents to give him the benefit of the doubt.We are here to make a difference, a difference for the better.