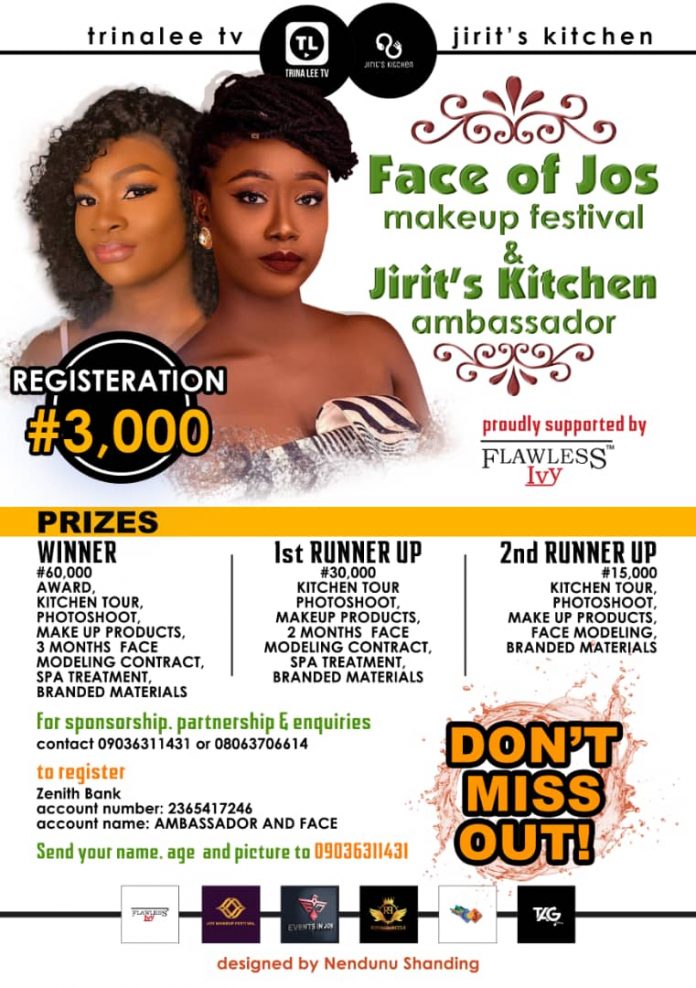 JosMakeUpFestival is an event that seeks to connect fashion and beauty lovers in Jos,
It also desires to promote positive orientation in women concerning beauty and style, so they can be comfortable in their color, skin and uniqueness.
We present to you the face of Jos makeup festival in collaboration with Jirit's kitchen which would also birth out the ambassador of its kitchen.
This is a call for beauty lovers to showcase theirselves and get to win the amazing packages we have to offer.
josmakeupfestival
faceofjosmakeupfestival
jiritmua
trinaleetv