FOOD CULTURE
Food Culture is a fusion of many things, a concept of celebrating different cultural foods and foriegn meals as well as music, comedy inclusive. This concept is unique and special, it is the first of its kind where by people will seat under great embaince of nature, listen to great music, network, rubminds and have traditional or other great meals prepared by the best of all best in Nigeria and Plateau State.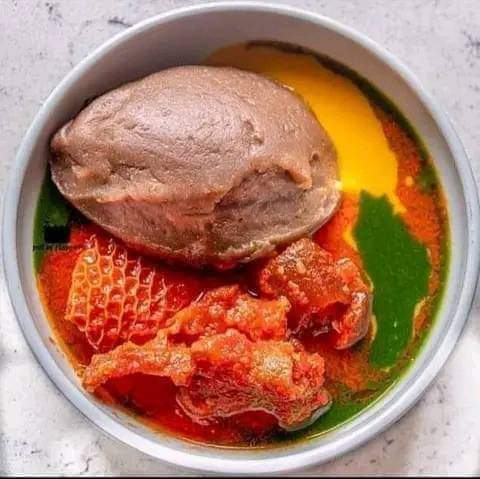 This is the first edition and it is a continuous series where every interval of month, different Food will be explore and unvailed.
This event promises to be something extremely extraordinary with loads of fun, features and networking. The uniqueness of this forth coming event is that; 50% of the proceed from this event goes for Charity.
The big Question here is why Amala?
Do you know?
Àmàlà is a local indigenous Yoruba food, native to the Yoruba ethnic group of Southwestern Nigeria. It is made out of yam and/or cassava flour, or unripe plantain flour. Tubers of Yams are peeled, sliced, cleaned, dried and then blended into flour, it is also called èlùbọ́
Who discovered Amala?
Amala was first prepared by Aduke Agbedegbeyo Omo Onile ire, Opomoja Ilekan Omo Yakooyo, Omo Alokolaro of Abule Onipaki in Atakumosa local government in Osun state in 1052 in the days when Sango was the Alaafin of Oyo and Oya was his wife. That was the very year Sango spat fire for the first time.
Nutrients Value:
The phytonutrients and antioxidants in amala can benefit memory by fighting against free radicals that can attack and damage brain cells. Amla's high concentration of Vitamin C helps your body produce norepinephrine, a neurotransmitter believed to improve brain function in people with dementia.
VENUE:
ODILIN'S EVENT & DECO.
Address. No 5/6 Nunku street behind National Library after JayFM Jos Plateau State.
TIME
1pm (Red carpet 1.30pm)
TICKETS:
You can get your tickets from the following places:
No. 4B Brains Kitchen Tafawa Balewa Street close to Diamond paint
INI Kitchen, old airport junction, close to Rail way beside Nesco
Ask me Restaurant, Beach Road along Zenith Bank
Madam Susan Interiors & Furnitures, by Rantiya junction
JayFM 101.9 FM, Nunku street behind National Library
VVIP 200k Table for 5 VIP 100k Table for 5 Book Tickets by sending cash to this account details
Brains Ijachi Foundation
GTB
0177592059
forward evidence of payment to 08034229735 before 30th September, 2022
Do you wish and want to be part of this historic event, do you want to sponsor, do you want to partner or collaborate with us? Do you also wish to sell your candidate for your political party? then hurry up and contact us via email: brainsmibrains@gmail.com or call 08166438898 or visit our head office @ 4B Tafawa Balewa Street close to plateau riders Jos Plateau State Nigeria. You just can't miss this event for anything… Stay tuned for more
This concept is packed and packaged by Brains Concept in collaboration with Brains Kitchen an affiliate of Brains Ijachi Foundation.