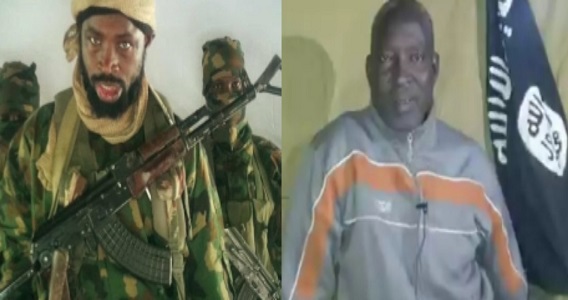 The Chairman of the Adamawa Chapter of the Christian Association of Nigeria (CAN) was beheaded by Islamists in Nigeria; days after begging for his life in a Boko Haram video.
Reverend Lawan Andimi was abducted earlier in January when Boko Haram militants attacked the Michika local government area of the state. He was killed on Monday, January 21.
President Muhammadu Buhari had condemned Mr. Andimi's death; calling it 'cruel, inhuman and deliberately provocative'.
He tweeted: "I am greatly saddened by the fact that the terrorists went on to kill him; even while giving signals of a willingness to set him free by releasing him to third parties."
Osai Ojigho, director of Amnesty International in Nigeria, called it 'appalling' that Boko Haram followed up Mr. Andimi's killing; with an attack on his hometown in the Chibok local government area of northeastern Borno state.
In the footage, Mr. Andimi said: "all conditions that one finds himself is in the hand of God."
He said: "By the grace of God, I will be together with my wife and my children and all my colleagues.
"If the opportunity has not been granted, maybe it is the will of God."
In April 2014, 276 girls were abducted from the Government Secondary School in Chibok.
More than 100 are still missing nearly six years later.
Meanwhile, the video of the graphic murder has been making the rounds on social media.
Watch the video below: