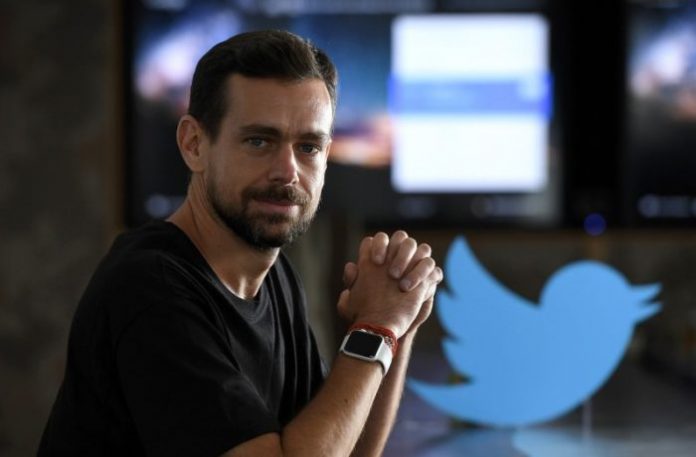 Jack Dorsey, the co-founder, and CEO of Twitter on Wednesday, October 14, endorsed the #EndSARS movement championed by young Nigerians calling for the reform of the police force.
1st News gathered that Jack Dorsey threw his support behind the agitations; via the #EndSARS hashtag late in the evening on Thursday, October 14, 2020.
In addition, he called for donations via BitCoin for the #EndSARS movement. This endorsement from Jack Dorsey comes in the wake of calls from Twitter users, requesting the micro-blogging site to verify handles of some of the frontline activists leading the protest.
The endorsement tweet contained the #EndSARS hashtag and links to contents on the protests for anyone looking to read more about the development that has thrown millions of Nigerian youths on the street for about a week.
Furthermore, Jack Dorsey tweeted the donation links provided by Feminist Co, a coalition in charge of donations for the protests.
Subsequently, crucial members of the team including FK Abudu and Mochievous were verified in the move by the Twitter CEO.
Meanwhile, the sustained #EndSARS protests which entered its 7th day on Wednesday, October 14, have triggered speculations that the Federal Government might shut down the internet.
1st News had reported that the agitations of the #EndSARS protesters led to the eventual dissolution of the feared Special Anti- Robbery Squad (SARS).
The genesis of the #EndSARS protests was due to a video of a fatal police shooting of a Nigerian man. The development sparked outrage and reignited a public call for the total dissolution of the controversial police unit.
The video caused large numbers of Nigerians including celebrities, politicians and activists calling for justice; using hashtags such as #WarOnSars, #EndSARS and #SARSAlert #SARSMUSTEND.
With celebrities adding their voice to the #EndSARS campaign; it jumped to the top of the global trend on Twitter. Also, it drew international support from celebrities like Kanye West,Trey Songz, Mesut Ozil and Marcus Rashford.
Superstars Wizkid and Falz have also been physically present in London and Abuja protests.
Social media has played a very crucial role in the protests against the police; fueled by years of repeated experiences of police abuses and videos of brutal incidents; including the beating of civilians and the firing of live ammunition at protesters.