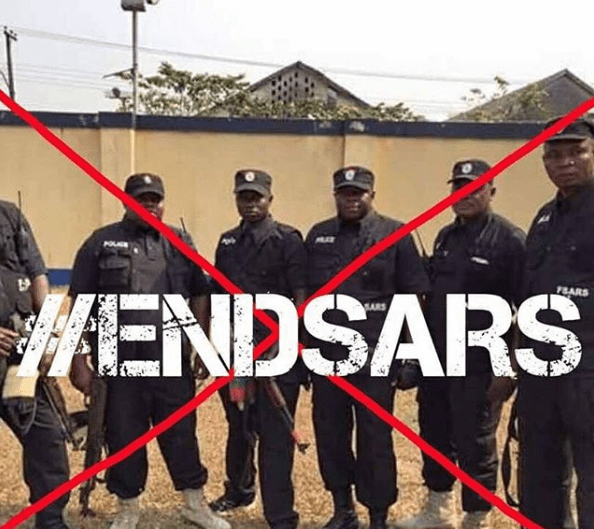 A Nigerian man who identifies as a police officer has published a video on social media where he was seen threatening to murder protesters.
He didn't specify his location; however, the police officer revealed that he is prepared to terminate at least 29 citizens; adding that he has 30 bullets in his gun.
Speaking in both Yoruba and Pidgin English, the officer vowed that he will not take nonsense from anyone he encounters. He stated that he is prepared to take the lives of innocent citizens unapologetically. Also, he disclosed that he is prepared to end his own life with the remaining bullet, if need be.
His statement is coming amidst the heat for the abolishment of the Special Anti-Robbery Squad, SARS. Youths on the micro-blogging site, Twitter and other social media platforms have urged the federal government to ban and eradicate the unit of the Nigerian Police Force with immediate effect.
The yet-to-be-identified Police officer also referenced the extrajudicial killing of an unarmed young man in Ughelli, Delta State. He ranted about not being involved in requesting bribes, even as he warned that he is ready to murder anyone who threatens to confront him.
Watch the video in link below.
4wardwego had reported that hundreds of Nigerians took to the streets in a wave of protests against police violence that have left two dead.
It was garnered that a protester and a police officer were killed on Thursday; while another sustained life-threatening injuries; during a protest in Ughelli, Delta State.
On Friday, protesters gathered peacefully in Lagos; but in Abuja and Osun State there was violence.
The movement initially targeted FSARS, widely accused of unlawful arrests, torture; as well as murder; but has since broadened to include all police force.
The FSARS unit was earlier suspended on Sunday from routine patrols.
Several Nigerian celebrities have expressed support for the movement.