The Initiative for a Better and Brighter Nigeria (IBBN), today 17th September took to the street on a rally and fitness walk for good Governance in Nigeria.
The initiative headed by Prophet Isa Elbuba started off at the Rwang Pam Township Stadium, Jos Plateau State.
Prophet Isa El-Buba in his address said "until yesterday I have received calls and offers to change my stand come 2023 but I am not to be bought and I will not just stand on the pulpit as the father of all but also on the field to fight for new Nigeria headed by the right person"
He solemnly declared his stand for Peter Obi the Labour Party presidential candidate come 2023, while raising the Nigerian flag, he added that "Peter Obi is not a messiah but a servant that will be sent to save Nigeria as power must be given to the people and not wicked politicians"
Prophet Isa El-Buba is the General Overseer of the Evangelical Outreach Ministries International, with headquarters in Jos, Plateau State. Further urged all supporters to deploy talent, time, and resources to recruit 40 million foot soldiers promising to train all those who are willing to be foot soldiers that will be deployed all over Nigeria.
He also advised them to be proactive, disallow anyone with a selfish desire to survive, and use their mouth to publicise the new Nigeria mantra.
Prophet El-Buba said that presidential candidate Peter Obi will be in Plateau State by 28th of September.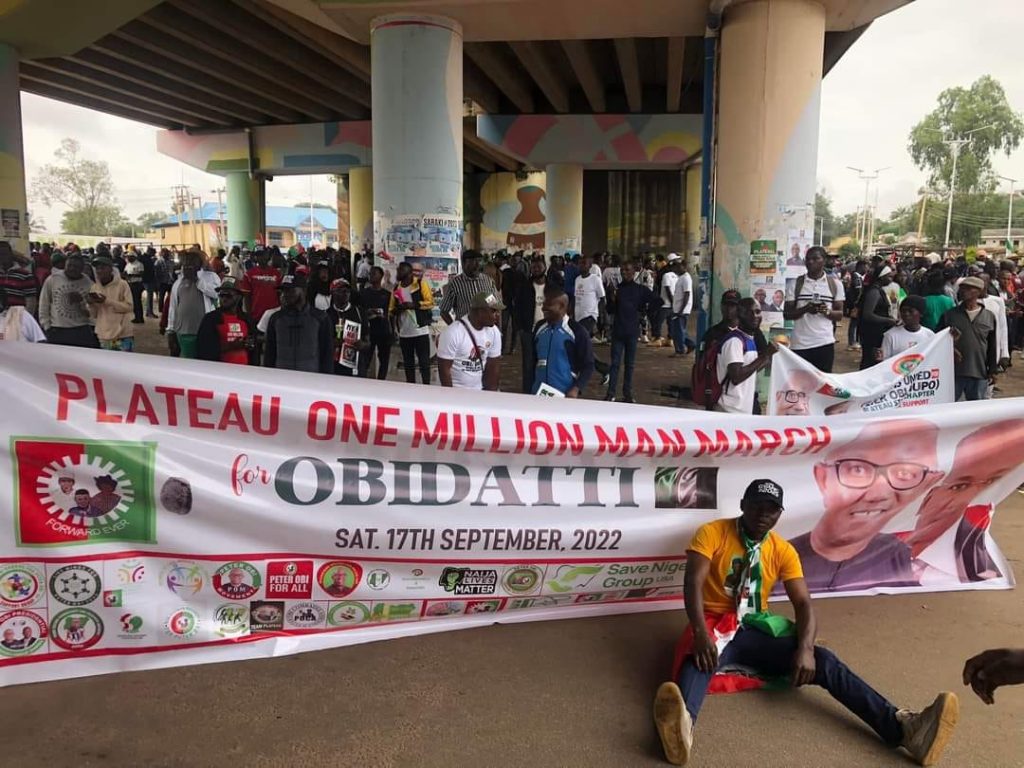 The clergy ended his address by saying his vision of a new Nigeria has been produced into a movie that can be accessed on his youtube channel adding that Peter Obi will be voted into the office of president at the federal level while at the state level credible and competent candidates will be voted for irrespective of the political party they belong to.